Benefits of Bliss Heat Pack:
Drug free pain management
Enhance blood circulations
Releases soreness
Eases muscle spasms
Natural Ingredients
Affordable and effective
Applications
Place Bliss Heat Treatment Pack into the microwave and heat up between 2-3 minutes, It is recommended that to perform a few heat up duration time until you find a temperature that is comfortable to you.
Avoid over heating to avoid the grain from drying out. A simple care like sprinkle some water on the heat pack before heating may prolong the life of the heat treatment pack. Test the heat treatment pack on the forearm, tolerance to heat can vary especially in the elderly and young.
If overheating occurs, a burning smell may be detected. Carefully place the Wheat Bag onto a non-combustible surface such as a kitchen sink. Allow to cool completely then discard.
Apply the heat treatment pack in the affected area where the heat can last up to 30 minutes.
Precautions
Heat Treatment pack is not recommended for diabetic patient who is insensitive to heat and children under 3 years of age.
Storing
Store in a cool Make sure the heat treatment pack is completely cool and moisture free before storing in a cool dry place. It is recommended that the heat treatment pack be heated once a month for maintenance.
Ingredients
Wheat, Lavender Flower, Lavandula Angustifolia Oil.
---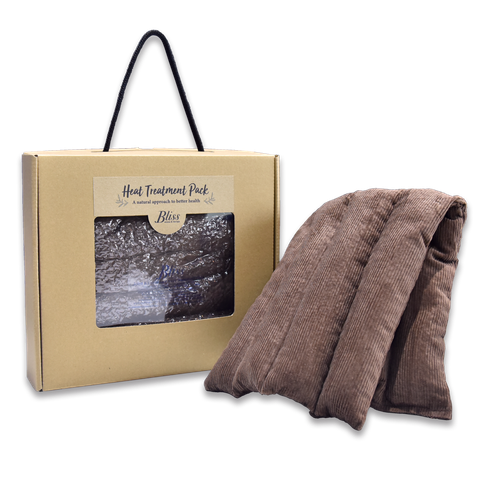 Joint & Localized Heat Treatment Pack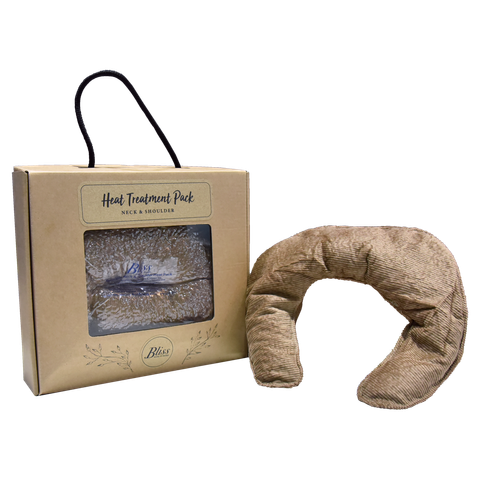 Relaxation Neck & Shoulder Heat Treatment Pack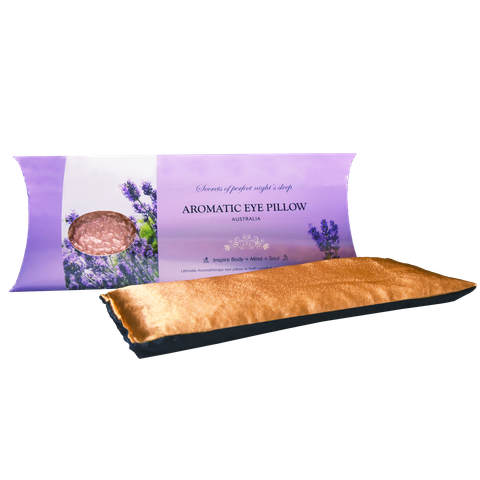 Aromatic Eye Pillow