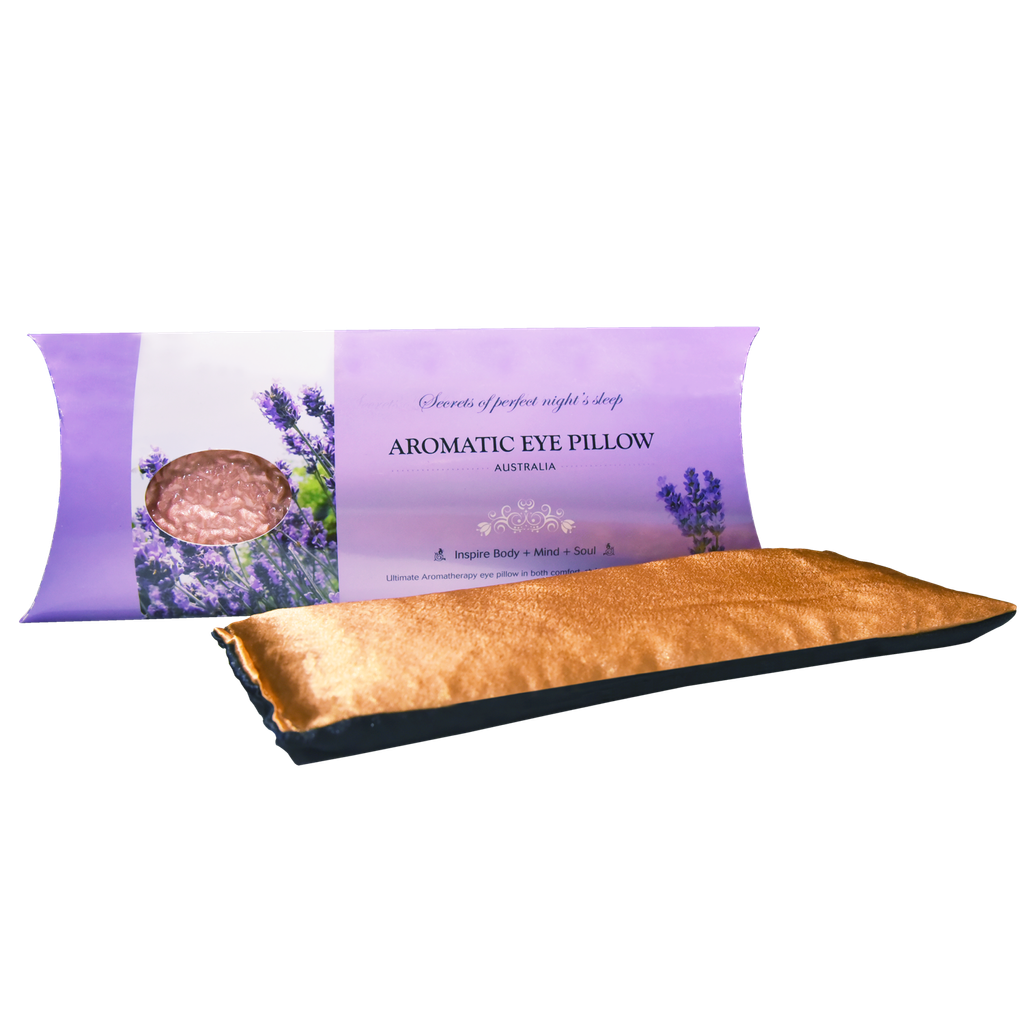 BENEFITS
Relax & rejuvenating
Relieves puffiness and tension
Refreshing
Natural ingredients
DIRECTIONS
Heat in microwave for a maximum of 40 seconds & apply to areas for treatment or covered with a plastic bag to store inside refrigerator to be used as a cold pack. Highly recommended for cold pack application.
INGREDIENTS
Wheat, Lavender Flower, Lavandula Angustifolia Oil.
PRECAUTIONS
Aromatic Eye Pillow is not recommended for children under 3 years of age.
STORING & MAINTENANCE
Make sure the aromatic eye pillow back is to room temperature and moisture free before storing in a cool dry place. It is recommended that the eye pillow be heated once a month for maintenance. No washing required as the materials inside this Aromatic Eye Pillow is a non-chemically treated food grade wheat. If you wet the heat pack the grain will be molded.